What an incredible Weekend!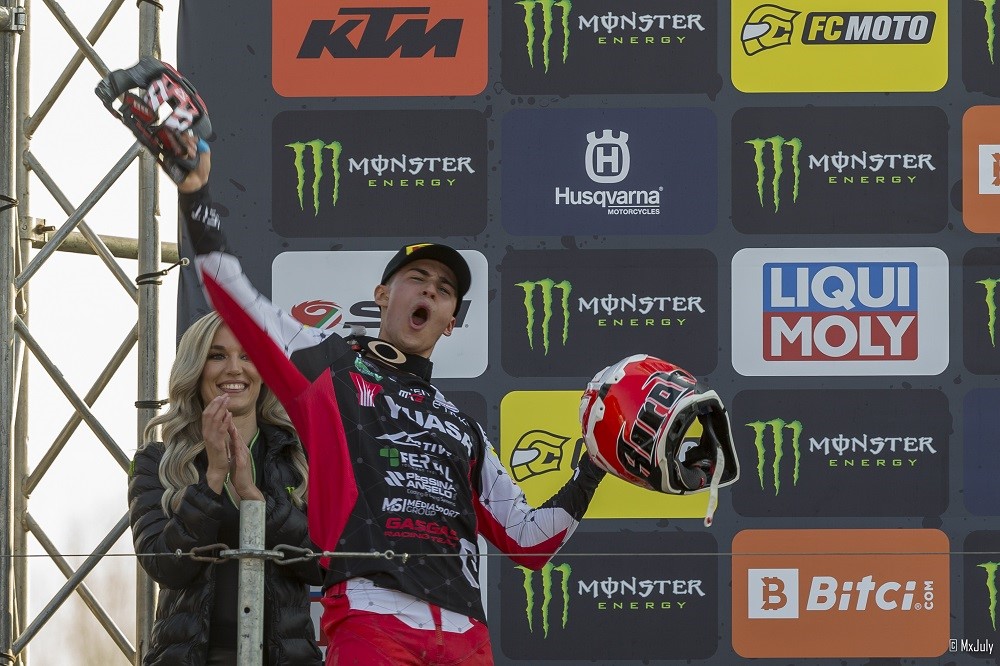 MXGP 2022 - Mantova - Round 02
MX2 2022 - Mantova - Round 02
MXGP of Lombardia: this weekend took the second Grand Prix of the 2022 Motocross World Championship in Mantua (ITA).
Andrea Adamo impresses at round two of 2022 with the first podium in MX2. Tom Vialle places 2nd in the first MX2 moto in Italy but crashes in moto two and is out of the points.
Career best MXGP weekend for Thomas Kjer Olsen finished sixth in the overall standing.
Jorge Prado: "The first moto was very good! I got the holeshot and won the moto. My start was not so great in the second moto, but I knew that I had the pace to get to the front. I was not too stressed about that. I got sand in my eyes and struggled with that through the race, then I made a mistake with three laps to go and lost a couple of positions. I am not really happy with the second moto, but the championship is going to be very long."
Thomas Kjer Olsen: "It was a very good weekend for me and my team, to be honest, better than expected. I felt comfortable all around the weekend, made not many mistakes and never had the feeling of going over the limit. I'm very happy that I could deliver my best qualifying on Saturday with fourth place and my best MXGP result on Sunday with sixth and fourth."
Simon Langenfelder: "I did not have the best gate pick, especially for this track, but I had a good first corner in the first moto and was around tenth. I made some passes and got up to seventh, which I was happy with. My start in the second moto was a little bit worse. I made passes and then crashed around the halfway mark, but I was already feeling unbelievably good. I caught the riders ahead of me and finished second. It was an unbelievable feeling – I was so happy! I think that we made the best out of a bad weekend."
Mattia Guadagnini: "It was not the best weekend for me. I just could not make it work today. I did not have the best start in the first moto, but I was around fifth and then I crashed. I made some passes and finished eleventh. My start was really bad in the second moto – I was not riding too bad in that one though. I finished ninth. I know that I am a lot better than this. I am sure that we will be at the front soon."
Tom Vialle: "A strange weekend. It started well with P2 on Saturday so I had a good place in the gate. The first moto was OK. 2nd again was good but I wasn't that happy with my riding. We changed the bike a bit for the second moto and I felt better. I was leading but the jump take-off had been watered and it was still early in the race. It was a huge crash! I was very lucky. I'm thankful for that. We have Argentina next and a bit of time now to train and to continue to improve."
Jeremy Sydow: "Unfortunately, the results don't quite reflect my weekend. Nevertheless, I felt more comfortable on the bike from lap to lap, which my lap times also prove. We'll take the positives from the weekend and now focus on the next race in Argentina".
Motocross World Championship | round #02 Mantova
MXGP
P03 | Jorge Prado (GASGAS) Red Bull GASGAS Factory Racing
P06 | Thomas Olsen (KTM) DIGA Procross KTM Racing Team
P08 | Jeremy Van Horebeek (BETA) Beta-SDM Corse MX Team
P14 | Alberto Forato (GASGAS) SM Action Racing Team
P15 | Alessandro Lupino (BETA) Beta-SDM Corse MX Team
Motocross World Championship | round #02 Mantova
MX2
P02 | Andrea Adamo (GASGAS) SM Action Racing Team
P04 | Simon Längenfelder (GASGAS) Red Bull GASGAS Factory Racing
P09 | Mattia Guadagnini (GASGAS) Red Bull GASGAS Factory Racing
P11 | Tom Vialle (KTM) Red Bull KTM Factory Racing
P17 | Gianluca Facchetti (KTM) Team Beddini Racing
P18 | Jeremy Sydow (KTM) DIGA Procross KTM Racing Team
Motocross European Championship | round #01 Mantova
EMX250
P35 | Federico Tuani (GASGAS) SM Action Racing Team
credits: press.ktm.com; gasgas press center; DIGA-Procross ;SM Action Racing; Yamaha Europe MJC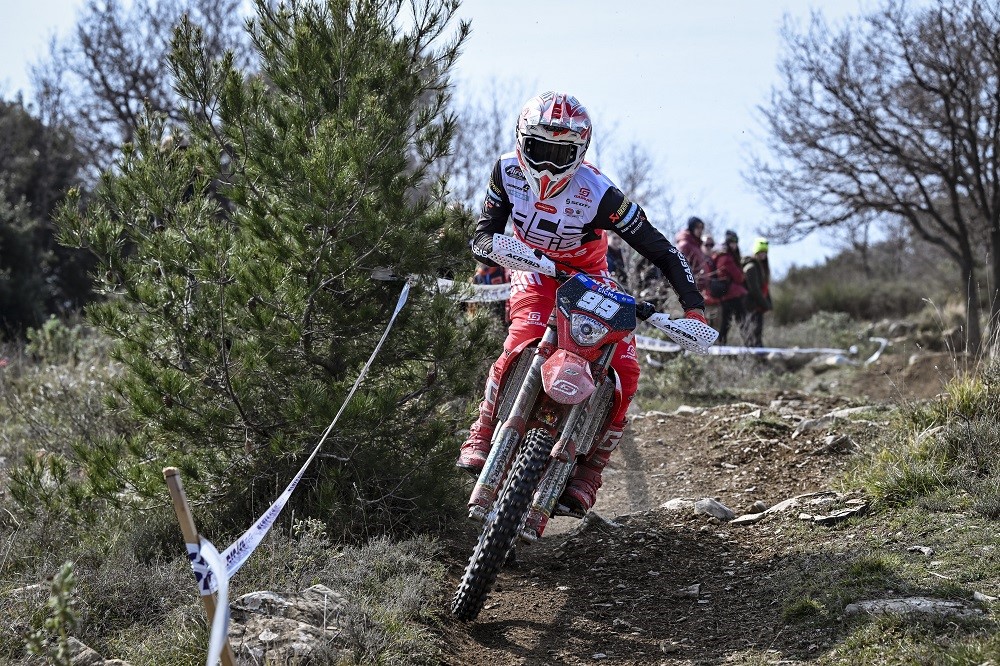 Assoluti d'Italia - Arma di Taggia - Round 01
The season of Italian Enduro Championship 2022 of AIROH has officially begun on the weekend of 5th and 6th of March in Arma Di Taggia (IM) through the first two days race out of nine races on the whole, planned by the agenda; three races of 2 days, 3 races of one day.
The Italian Enduro started again with AIROH riders who ruled Overall Classification: Andrea Verona (GASGAS) first, the New Zealander Hamish MacDonald (Sherco) second, the English Nathan Watson (Honda-RedMoto) third. Verona with first and second position, MacDonald with second and first position, Watson with fourth and third.
Moreover, in Overall, top ten for the French Theo Espinasse (Beta), the Swedish Mikael Persson (Husqvarna), Thomas Oldrati (Honda-RedMoto). All this underlines the extraordinary supremacy of AIROH.
The absence of three big protagonists of Enduro: Brad Freeman (Beta) for the fracture of left clavicle as he trained last week; Steve Holcombe (Beta) and Josep Garcia(KTM) both engaged in USA in GNCC Championship.
In the singles classes AIROH ruled 250 4T class with Verona, the protagonist of a resounding double win. Thomas Oldrati ended twice fourth and Samuele Bernardini fifth.
In 450 4T Gianluca Martini (Beta) obtained one victory and one second position, Rudy Moroni second and third.
In Junior class, one win and fourth position for Claudio Spanu (Honda-RedMoto). The young former cross rider Morgan Lesiardo (Sherco), second and third, Enrico Rinaldi(GASGAS) third and eighth, Manolo Morettini (KTM) fourth and second.
Beside the young promises, in Youth classes two second positions for the young former cross rider Alberto Elgari (Beta).
In the parade reserved for foreign riders, three wins with MacDonald, Watson, Espinasse. One top five for Persson and top ten for Roni Kytonen (Honda-RedMoto) and Zac Pichon (Sherco).
Next meeting for AIROH riders is the second race of Italian Enduro Championship, planned in Cavaglià (BI) on the 10th of April.
---
Mais